Legging Girl – Mother Daughter Matching Leggings
Do you love wearing cute and comfy leggings and love matching with your children? Have you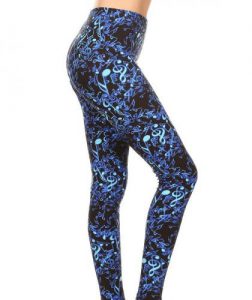 been looking for an online leggings store that carries Mom & Me matching Mother Daughter Leggings? Then the Mom & Me collection would be perfect for you. These leggings come in many different patterns and designs in a variety of colors in both leggings and capris. Mother Daughter matching leggings would be perfect to go to a party together, the park or just a trip to the mall. Just think how cute you will be in Mother Daughter matching leggings.
Several Different Patterned Leggings and Capris
You can find The Mother Daughter Matching Leggings in many different colors and prints. From Cute Leggings, solid black leggings, animal print leggings, funky leggings with many more styles
and colors to choose from. Not sure what size to get, just take a look at our size chart to get the perfect fit.
Mother Daughter Matching Leggings
Below are some funny and cute leggings in many different patterns and colors. Just click on any of the leggings or capris you are interested in for style and color choices for Mom and Me. Always free shipping in the USA with no minimum purchase required.

More Legging Girl - Mother Daughter Matching Leggings To Choose From

This is just a small display of the many Cute Leggings and Capris that are available in the Mom and Me collection. You can find a wide variety of funky leggings and capris in your favorite sizes and colors. Click the link below to browse the Mother Daughter Matching Legging Collection.
Pin This Mother Daughter Matching Legging Pin To Save For Later