Whether you're a Vegan or Vegetarian this Vegan inspired t-shirt features farm animals and says be Kind To Every Kind. These Cool Vegan T-Shirts are nice and comfy and are a great way to show your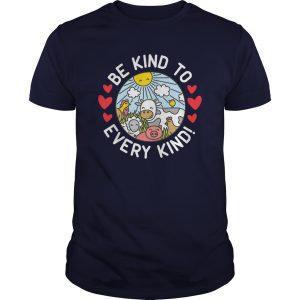 love for a the Healthy Vegan Lifestyle. This Be Kind to Every Kind Shirt is perfect to show your support for animals of all kinds.
Several Styles and Colors Available
Most of the shirt designs below are available in women's and men's sizes, and some are available in youth sizes as well. Many of these Cool Vegan T-shirts come in other styles including  hoodies, sweatshirts and long sleeve tees.
Cool Vegan T-Shirts
Below are some funny and cool Vegan Shirts. Just click on any of the T-Shirts you are interested in for style and color choices for him and her.
More Cool Vegan T-Shirts to Choose From
This is just a small display of the many Cool Vegan Shirts that are available. You can find a wide variety of Vegan tees and hoodies in your favorite sizes and colors.

Click the link below to browse the Vegan Collection.