Legging Girl – Best Leggings Women And Kids
Legging Girl – Best Leggings Women And Kids
Do you love to wear leggings but don't know where to find the best leggings online? Leggings typically refer to different types of leg coverings and date back to the 18th century and returned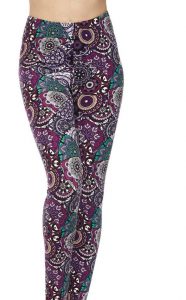 into fashion in the 1960's for women. Today we have many choices and companies to buy leggings from. While searching online for the Best Leggings, I came across LeggingGirl.
Many Different Styles And Colors
The best leggings for women and kids come in a variety of styles, colors and patterns. LeggingGirl offers Mommy and Me styles, with mother daughter matching leggings (which I love). From solid colors to many different pattern leggings and capris. Most of the legging designs below are available in women's and youth sizes. I also love that there are Tops, Dresses, Skirts and Accessories.
Legging Girl – Best Leggings Women And Kids
Below are some colorful and cute leggings and capris. Just click on any of the items you are interested in for style and color choices.

Legging Girl - Best Leggings Women And Kids

This is just a small display of the many cute and colorful leggings and capris that are available. You can find a wide variety of leggings, capris, tops, dresses and accessories in your favorite sizes and colors. Click the link below to browse the Legging Girl Collection.