Halloween Shirts – Spooky Halloween T-Shirts
Have you ever wondered about the history behind Halloween and how it all started? Halloween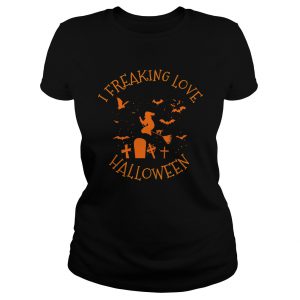 dates back to a Celtic farming festival Samhain. This marks the beginning of winter and the end of the harvest season. To watch a quick video about the history Click Here.
In the 19th Century Halloween came to America with the Irish immigrants and new traditions began. Halloween today is a lot different then when it first started and to some, it is their favorite holiday. Are you looking for a Halloween gift to take to a party or something for friends or family? Then these Funny Halloween Shirts would be perfect for you.
Halloween is loved by both children and adults all over. Many families have made their own Halloween traditions throughout the years. This is the one holiday where we get to pretend and dress up in costumes and just have fun. Whether you love Trick or Treating, going to parties or just staying home to pass out candy, there is something fun for everyone of all ages. These spooky Halloween T-Shirts would be perfect to wear to show your love of Halloween or even to wear as a funny Halloween costume.
Several Styles and Colors Available
Most of the shirt designs below are available in women's and men's sizes, and some are available in youth sizes as well. Many of these Spooky Halloween T-shirts come in other styles including hoodies, sweatshirts, long sleeve tees and coffee mugs.
Halloween Shirts – Spooky Halloween T-Shirts
Below are some funny, spooky and cool Halloween Shirts. Just click on any of the T-Shirts you are interested in for style and color choices for him and her.

More Funny And Spooky Halloween Shirts To Choose From

This is just a small display of the many Cute Halloween Shirts that are available. You can find a wide variety of Halloween tees and hoodies in your favorite sizes and colors.
Click the link below to browse the Halloween T-Shirt Designs.