Funny St. Patrick's Day Shirts
St. Patrick's Day is celebrated on March 17th every year by many people and is also known as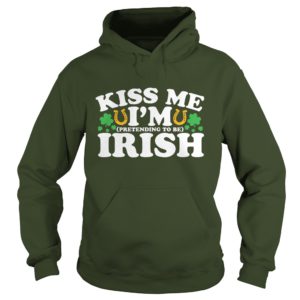 Feast Day. Irish families would go to church in the morning and then have a feast in the afternoon traditionally consisting of Cabbage and Irish Bacon. If you would like to learn more about the Traditions of St. Patrick's Day Click Here.
Today most people both young and old love to celebrate Saint Patrick's Day. Traditionally we celebrate by wearing green, eating green food and drinking green drinks ( green beer). If you are looking for the perfect St. Patrick's Day Shirts or even some Funny St. Patrick's Day T-Shirts, then you have found the right place.
Several Styles and Colors Available
Most of the shirt designs below are available in women's and men's sizes, and some are available in youth sizes as well. Many of these Funny St. Patrick's Day T-shirts come in other styles including hoodies, sweatshirts and long sleeve tees.
St. Patrick's Day Shirts
Below are some funny and cute St. Patrick's Day Tee Shirts. Just click on any of the T-Shirts you are interested in for style and color choices for him and her.

More Great St. Patrick's Day Shirts To Choose From

This is just a small display of the many Funny St. Patrick's Day T-Shirts. You can find a wide variety of Saint Patrick's Day tees and hoodies in your favorite sizes and colors.
Click the link below to browse the St. Patrick Day T-Shirt Collection.
Pin This St. Patrick's Day Shirt Pin To Save For Later