Funny Camping T-Shirts
Are you a nature lover and love to Camp or Glamp? Many people from men, women and children love to go camping outdoors to relax with family and friends by the campfire. Or to share an adventure while out in the wilderness, hiking, fishing or going walking on a nature trail.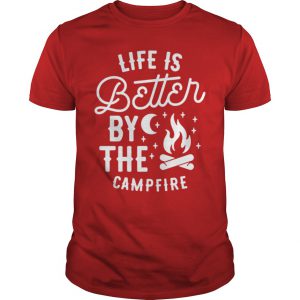 Do you know someone that loves to camp and need that perfect gift? These Funny Camping Shirts make a great gift for men, women and children. There are a variety of colors and styles to choose from. Many of these t-shirts come in hoodies as well.
Most of the tees come in a choice of men's or ladies sizes. You can also view the sizing chart next to any of the shirts that you click on.
Funny Camping T-Shirts
Below are some cute and funny Camping Shirts. Just click on any of the T-shirts you are interested in for style and color choices for men, women and children.

More Funny Camping T-Shirts To Choose From

This is just a small display of the many Funny Camping Shirts that are available. You can find a wide variety of Camping Tees and our Collection of Hoodies in your favorite sizes and colors.
Click the link below to browse the Camping Collection.