Floral T-Shirts – Pretty Flower T-Shirts And Gifts
A flower is also known as a blossom or bloom and they come in a variety of different sizes,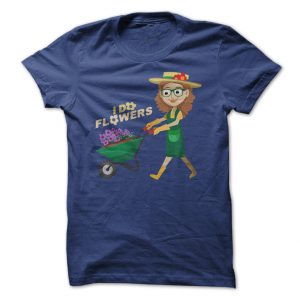 shapes and all different colors making each pretty and unique. I love all kinds of flowers, with my favorite being sunflowers…I really love the way they look in a big field (Beautiful).
Do you love flowers as much as I do and also like to garden? Then these Floral T-shirts would be perfect for you or anyone that you know. From beautiful flowered shirts, hoodies, leggings, canvas prints, coffee mugs and more. Whether you are looking for roses,daises, sunflowers and other cool florals, you are sure to find the right gift for you or that special someone.
Several Styles and Colors Available
Most of the shirt designs below are available in women's and men's sizes, and some are available in youth sizes as well. Many of these Floral T-shirts come in other styles including hoodies, sweatshirts, long sleeve tees, coffee mugs and canvas prints.
Floral T-Shirts – Pretty Flower T-Shirts And Gifts
Below are some Pretty and cute Flowered Shirts. Just click on any of the T-Shirts, hoodies, mugs or canvas art prints you are interested in for style and color choices for him and her.

More Pretty Flower T-Shirts And Gifts To Choose From

This is just a small display of the many Pretty Floral Shirts that are available. You can find a wide variety of Flowered tees, hoodies and leggings in your favorite sizes and colors.
Click the link below to browse the Flower Collection.
Pin This Pretty Flower T-Shirts & Gifts To Save For Later