Best Thanksgiving Gifts – Funny Thanksgiving Shirts
Thanksgiving falls on the fourth Thursday in November every year and is celebrated by many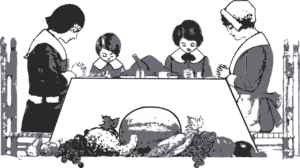 families. Thanksgiving started in 1621 but it wasn't until 1863 when President Lincoln declared it as a National annual holiday.
To watch a quick video about the history of Thanksgiving Click Here.
Thanksgiving is celebrated in many different ways and each family has their own traditions. I
know in my family I have always been the one to cook and host a huge dinner with family and friends but as the years have gone on and kids grow up it is not always easy to keep up with traditions. Do you and your family have traditions and do you make Happy Thanksgiving Turkey? I know I used to until I became Vegan last year and started a new tradition of a Vegan Thanksgiving.
Whether you have a big Thanksgiving dinner, a small dinner for two or a party to go to it would be nice to have Thanksgiving shirts to wear. Are you looking for the best Thanksgiving Gifts and or Thanksgiving shirts to wear yourself or give as gifts? Then these Thanksgiving Shirts would make the perfect gift.
Several Styles and Colors Available
Most of the shirt designs below are available in women's and men's sizes, and some are available in youth sizes as well. Many of these Funny Thanksgiving Shirts come in other styles including hoodies, sweatshirts, long sleeve tees, leggings and coffee mugs.
Best Thanksgiving Gifts – Funny Thanksgiving Shirts
Below are some Funny Thanksgiving Shirts. Just click on any of the T-Shirts you are interested in for style and color choices for him and her.

More Funny Thanksgiving Shirts to Choose From

This is just a small display of the many Funny Thanksgiving Shirts and Gifts that are available. You can find a wide variety of Thanksgiving tees and hoodies in your favorite sizes and colors.
Click the link below to browse the Thanksgiving Collection.